Alan Spector
(guitar and vocals), the founding member of In the Swing, does the arranging and occasional lyric writing. He was influenced by the great vocal jazz groups, especially Lambert Hendricks and Ross, but he was also a fan of many iconic instrumentalists like Django Reinhardt, Dizzy Gillespie, Dave Brubeck, and Charlie Parker. Alan's concept was to build a hip vocal ensemble that would perform songs drawn from the rich history of jazz, which would feature solo singing, harmony vocals, and instrumental solos as well as scat vocal solos. Alan studied genetics at the University of Wisconsin and Hebrew University and was leader of the country band Fortune, the gypsy jazz ensemble Jazz Mine, and the founder and director of Claire The Loon Music, which performed children's musical science assemblies throughout Northern California for over 20 years. He has also written over 200 songs and a full length musical.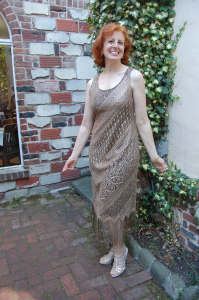 When Alan met
Stacey Shulman
(vocals), he soon realized that they shared the same soft spot for music from the thirties and forties and they started performing as a duo. Stacey began her career in the first grade as a tap-dancing Wee Rockette and has since performed in theaters across the U.S., from the Bucks County Playhouse in New Hope, Pennsylvania to the Theater on the Square in San Francisco. Equally at home in a grand 2000-seat theater or an intimate, experimental 30-seat black box, audiences saw Stacey perform roles in Bye Bye Birdie, Starting Here, Starting Now, Cole!, Pirates of Penzance, Seven Brides for Seven Brothers, West Side Story, and more. A classically trained vocalist, Stacey is a former member of the San Francisco Chamber Singers (now Volti). She studied at Barnard College and the American Conservatory Theater.
Stacey and Alan first heard
Barry Silverblatt
(guitar and vocals) at a house concert in Berkeley, CA. Five minutes into their first rehearsal all three recognized their unique blend of abilities and the musical possibilities. Influenced by the jazz tunes his father would play on the piano after a long day of work, eight year old Barry picked up the guitar his father had abandoned and began picking out those tunes. A succession of garage rock bands (and a few jazz combos) soon followed and in the late 1970's Barry became a founding member of Hearts on Fire, a country-rock band that played throughout the Bay Area, and opened for a number of major national acts, including Willy Nelson, Waylon Jennings, Delbert McClinton, Emmy Lou Harris, Hank Williams, Jr., Merle Haggard, and many others. Barry has degrees in philosophy and law, which have contributed to his success at cocktail parties.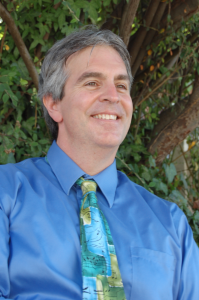 In the Swing worked with a succession of bass players, but when the group began collaborating with
Karl Hartmann
they knew they had something special. Karl's work spans contemporary avant garde jazz, big band, symphonic music, folk, Latin jazz, and musical theater. Also accomplished in electric bass and cello, Karl has performed in festivals and clubs around the world including Yoshi's in Oakland, the JZ Club Shanghai, the San Jose Jazz Festival, the JVC Jazz Festival, the Montreux Jazz Festival, and the Umbria Jazz Festival. He has recorded and performed with the Rory Snyder's Night Jazz Band, Phil Woods, Bob Mintzer, Tom Harrell, Bobby Hutcherson, Bob Brookmeyer, the Contemporary Jazz Orchestra, Gerald Wilson, Terrance Brewer, Wayne Wallace, Clairdee, and a host of others. Karl studied music at Cal State Hayward under Carl Stanley.
With originality, keen precision, and free-flowing improvisation, In The Swing brings out the best this genre has to offer, revealing its humor, pathos, sophisticated lyrics, and compelling melodies through tight vocal harmonies, instrumental solos, and some unexpected surprises. We spin new arrangements, keeping the essence of great music from the past while adding our own individual touches. Swing, bebop, Latin, standards, ballads, novelty songs, even a little country, opera, and rock & roll — reimagined, sophisticated, and quintessentially cool.